Caffetteria Emmeti is a specialty coffee cafe in Florence. Originally a classic Italian corner cafe, Caffetteria Emmeti left traditional coffee behind in 2020 and dove into specialty coffee thanks to a close collaboration with the fellow Florentine roastery La Sosta Specialty Coffee.
Founders Tommaso Falli and Mattia Barchielli have a full selection of La Sosta's freshest coffee available to drink in the cafe or to take home in packets. They also sell pastries and sandwiches for a quick breakfast or lunch.
Caffetteria Emmeti is a short walk from the Florence's Campo di Marte train station, making it a good spot to start or finish your visit to the city.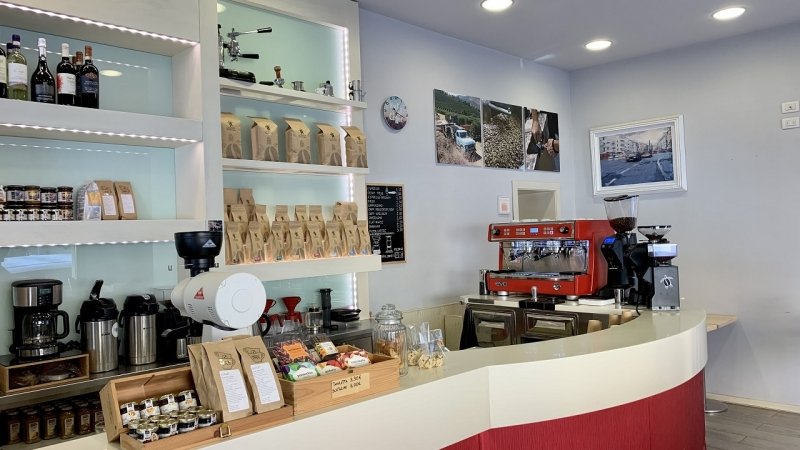 In-store brew methods
Espresso

?

The iconic Italian espresso method uses a machine to force near-boiling water at high pressure through finely ground coffee and a portafilter.
Espresso brewed coffee produces concentrated, rich flavours with crema on top.
Pour-over

?

The pour-over method uses a cone-shaped dripper with a paper filter. Near-boiling water is poured over medium-coarse ground coffee and passes through the paper filter. Different thicknesses of filter paper removes the coffee oils.
Pour-over brewed coffee produces a cleaner taste with less bitterness.
Amenities
Buy specialty coffee in-store
Buy coffee equipment in-store
Indoor seating
Address
Via Mannelli, 19/R,
50136 Florence (FI),
Tuscany, Italy
Caffetteria Emmeti in Florence
Want more cafes and roasters?