Melaleuca is an Australian owned and operated specialty cafe and bakery in Florence named after the native Aussie tea tree. After notching up years of experience in the restaurant business, Queensland born Chloe Guest and Italo-American Marco Cappellari opened Melaleuca overlooking the Arno river in Florence.
Primarily a spot for quality meals and gourmet breakfasts, they also serve a selection of specialty coffee beans from the local Florentine D612 Coffee Roasters. Ask the international or local students where they recommend eating and there's a good chance they'll mention Melaleuca as having some of the best non-Italian food in the city.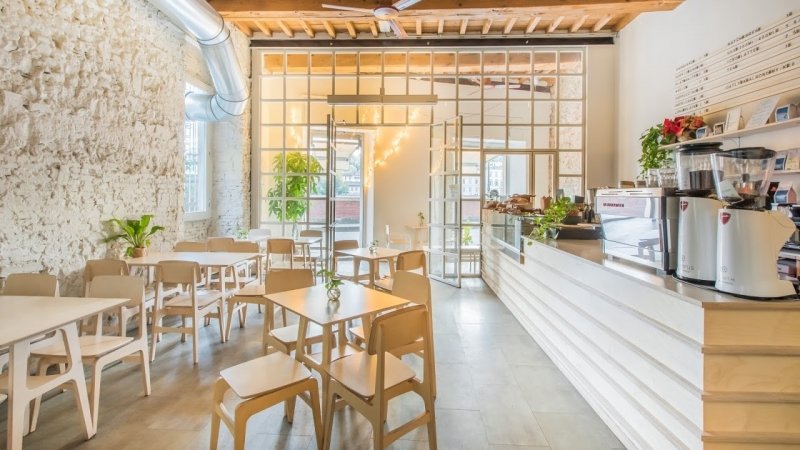 In-store brew methods
Espresso

?

The iconic Italian espresso method uses a machine to force near-boiling water at high pressure through finely ground coffee and a portafilter.
Espresso brewed coffee produces concentrated, rich flavours with crema on top.
Pour-over

?

The pour-over method uses a cone-shaped dripper with a paper filter. Near-boiling water is poured over medium-coarse ground coffee and passes through the paper filter. Different thicknesses of filter paper removes the coffee oils.
Pour-over brewed coffee produces a cleaner taste with less bitterness.
Amenities
Outdoor seating
Indoor seating
Address
Lungarno delle Grazie, 18,
50122 Florence (FI),
Tuscany, Italy
Melaleuca in Florence
Want more cafes and roasters?