Loste Café is a specialty coffee cafe in Milan. Born in Italy, and with over a decade of experience aboard in highly acclaimed restaurants, Lorenzo Cioli and Stefano Ferraro met while working at Noma in Sydney before opening Loste Café in 2021. They see their new project as the modern evolution of the Italian bar, while remaining respectful to tradition.
Having refined his palette as a sommelier and wine buyer, Lorenzo discovered specialty coffee after meeting the famous Norwegian roaster Tim Wandelboe. With Stefano, as the former head of pastry at Noma, you can be sure you'll start the day well with his freshly rolled pastries and their specialty coffee choice of April from Copenhagen.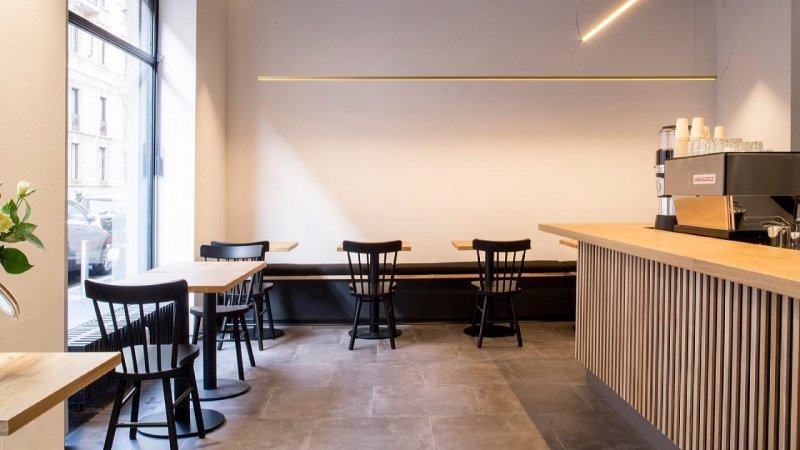 In-store brew methods
Espresso

?

The iconic Italian espresso method uses a machine to force near-boiling water at high pressure through finely ground coffee and a portafilter.
Espresso brewed coffee produces concentrated, rich flavours with crema on top.
Pour-over

?

The pour-over method uses a cone-shaped dripper with a paper filter. Near-boiling water is poured over medium-coarse ground coffee and passes through the paper filter. Different thicknesses of filter paper removes the coffee oils.
Pour-over brewed coffee produces a cleaner taste with less bitterness.
Address
Via Francesco Guicciardini, 5,
20129 Milan (MI),
Lombardy, Italy
Loste Café in Milan
Want more cafes and roasters?