Coffee Mantra is a specialty coffee cafe on the edge of the medieval centre of Florence, around the corner from the Church of Saint Ambrose. Located in the old industrial area now filled with students from the nearby universities, at the right time of day you will find Coffee Mantra filled with open-minded local students, casually sipping their specialty coffee outside or huddled inside this small, intimate cafe.
Owners Giovanni Benini and his wife Laura used to bartend in nightclubs before a chance encounter with Tommaso Bongini from the local Gearbox Coffee Roasters set them down the specialty coffee path. At Coffee Mantra cafe they serve their specialty coffee in a variety of brew methods however they recommend an espresso extraction, either a single or double, to capture the flavour of their coffees.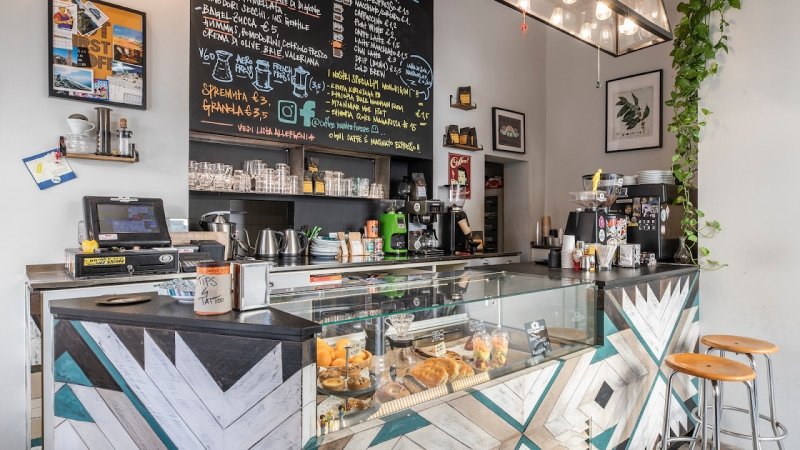 In-store brew methods
Espresso

?

The iconic Italian espresso method uses a machine to force near-boiling water at high pressure through finely ground coffee and a portafilter.
Espresso brewed coffee produces concentrated, rich flavours with crema on top.
Pour-over

?

The pour-over method uses a cone-shaped dripper with a paper filter. Near-boiling water is poured over medium-coarse ground coffee and passes through the paper filter. Different thicknesses of filter paper removes the coffee oils.
Pour-over brewed coffee produces a cleaner taste with less bitterness.
Address
Borgo la Croce, 71R,
50121 Florence (FI),
Tuscany, Italy
Coffee Mantra in Florence
Want more cafes and roasters?