Ditta Artigianale is a specialty coffee line from the large roaster Caffè Corsini. The brand was founded in 2013 by the three-time Italian Barista Champion Francesco Sanapo and president of Caffè Corsini, Patrick Hoffer. The specialty roasting is currently headed up by Michele Aneddoti, the Italian Coffee Roasting Champion of 2019.
Ditta Artigianale has moved into large-scale distribution of their specialty coffee beans, making them available in selected Esselunga supermarkets in the centre and north of Italy. If you're in Florence, you can try their specialty coffee coffee in person at one of their two locations: Ditta Artigianale in Via Neri near Basilica of Santa Croce and Ditta Artigianale in Oltrarno quarter on the other side of the Arno River.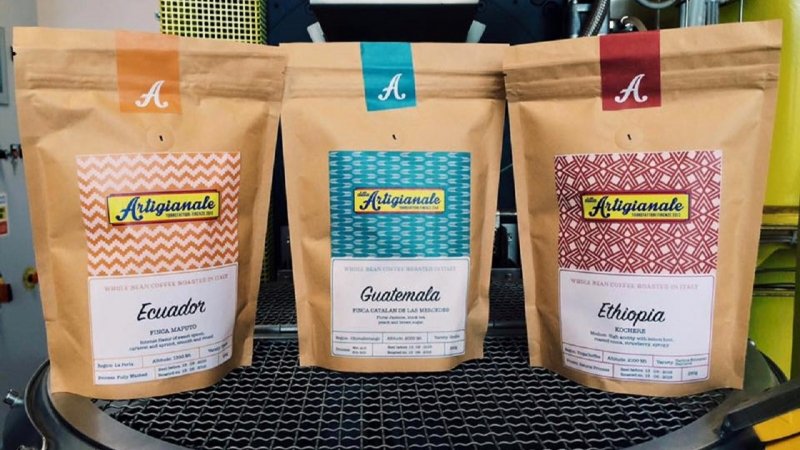 Roaster information
Coffee type: only sells specialty coffee
Business type: part of a larger company
Established: 2013
Selling specialty since: 2013
Roasting and origin information
Packaged coffee available: whole beans, ground
Roasting profile:
omni-roast
?
A roasting profile for specific brew methods is when the roast is made specifically for espresso or for filter coffee. In general, a roasting profile for espresso is slightly darker than a roasting profile for filtered coffee.
A roasting profile for omni-roast is when a single roast is made for more than one brew method, such as for both espresso and filter coffee.
Ditta Artigianale primarily roasts an omni-roast profile.
Tasting notes:
brief tasting notes
?
Tasting notes are a flavour guide provided by the roaster that describe the taste of the roasted coffee when brewed.
Some roasters provide descriptive tasting notes, many provide brief tasting notes such as a list of similar flavours whereas others do not provide any tasting notes.
Ditta Artigianale tends to provide brief tasting notes.
Coffee estate:
descriptive information
?
Coffee estate information is a description of the location where the green coffee beans were cultivated and the families involved.
Some roasters include detailed information of the estate, many include brief information whereas other roasters include minimal or no information.
Ditta Artigianale tends to include descriptive information about the coffee estate.
Cupping score:
not usually provided
?
A cupping score is a quality rating determined by assessing the characteristics of the coffee. Sensory attributes such as the coffee's aroma, flavour, sweetness, acidity, body, and more, are used to determine the score. A cupping score from 80 to 100 is considered specialty coffee.
A few roasters include the cupping score for all of their coffees, others include it for some of their coffees whereas many roasters do not include a cupping score.
Ditta Artigianale tends not to include cupping scores.
Address
50122 Florence (FI),
Tuscany, Italy
Ditta Artigianale is not open to public visits.
Related specialty locations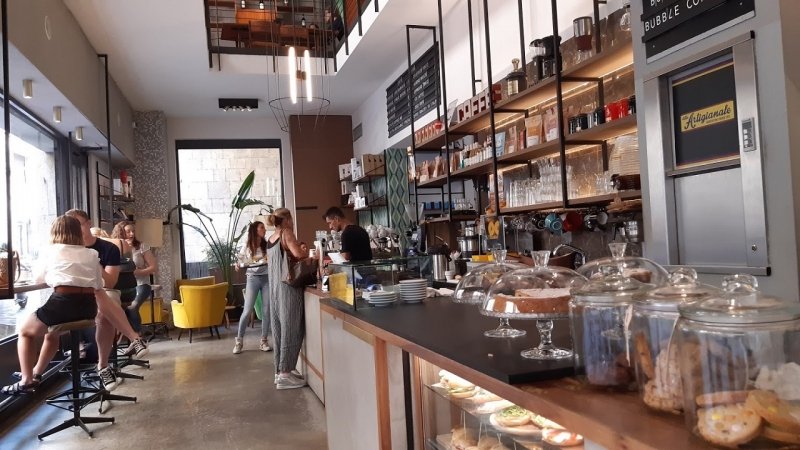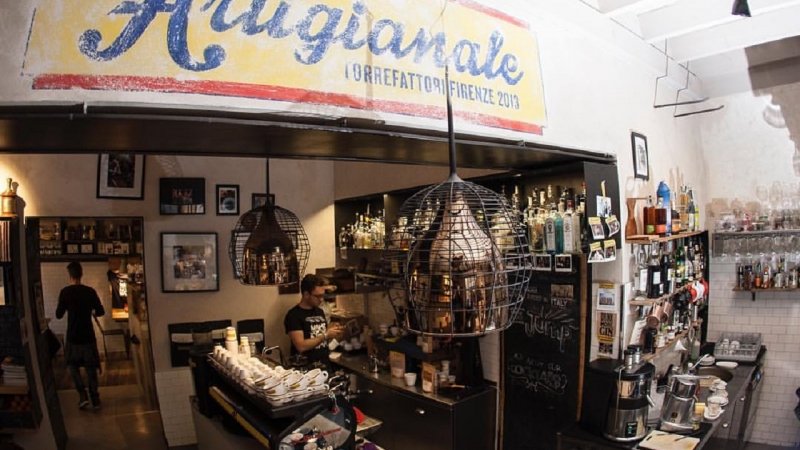 Want more cafes and roasters?