Ditta Artigianale in the quarter of Oltrarno in Florence, is a specialty coffee cafe located south of the Arno River, the most recent of Ditta's cafes opening in 2016. Like the original Ditta Artigianale on Via Neri, this one has a full selection of their specialty coffee roasted beans. You will also find a selection of gins, including their own distillation, cocktails as well as seasonal gourmet tastings like tapas using traditional Florentine ingredients.
The space is divided into two levels with the ground floor have a dining area, a cafe, and a cocktail bar whereas the upper floor has sofas, armchairs and low tables in a 1950's style.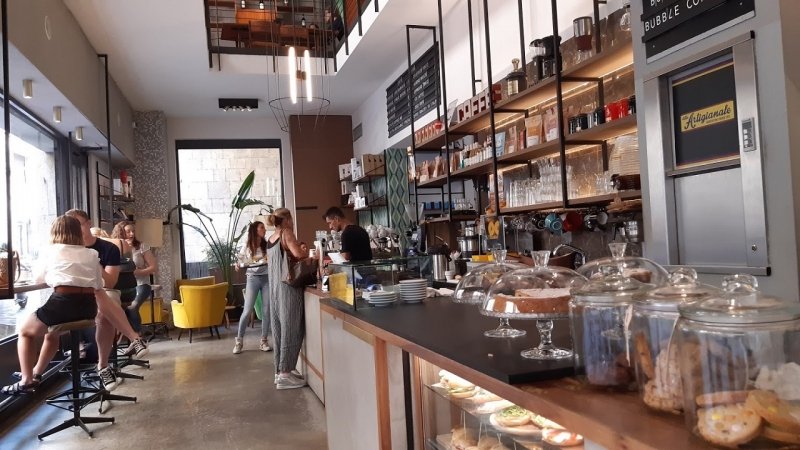 In-store brew methods
Espresso

?

The iconic Italian espresso method uses a machine to force near-boiling water at high pressure through finely ground coffee and a portafilter.
Espresso brewed coffee produces concentrated, rich flavours with crema on top.
Pour-over

?

The pour-over method uses a cone-shaped dripper with a paper filter. Near-boiling water is poured over medium-coarse ground coffee and passes through the paper filter. Different thicknesses of filter paper removes the coffee oils.
Pour-over brewed coffee produces a cleaner taste with less bitterness.
Amenities
Buy specialty coffee in-store
Outdoor seating
Indoor seating
Address
Via dello Sprone, 5/R,
50121 Florence (FI),
Tuscany, Italy
Ditta Artigianale (Oltrarno) in Florence
Related specialty locations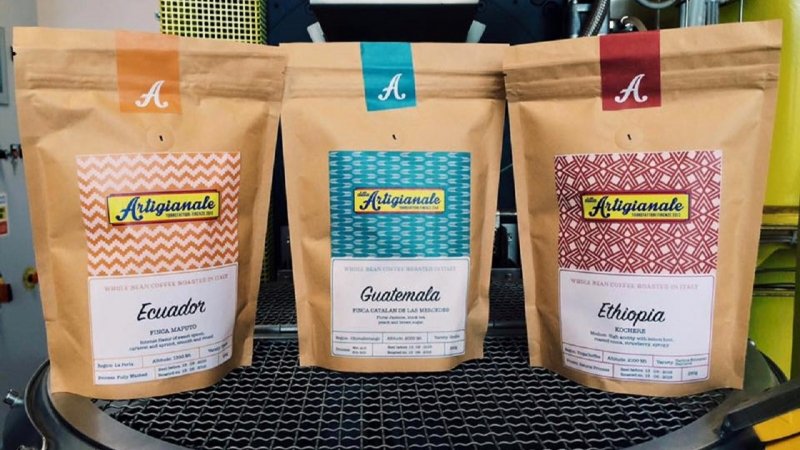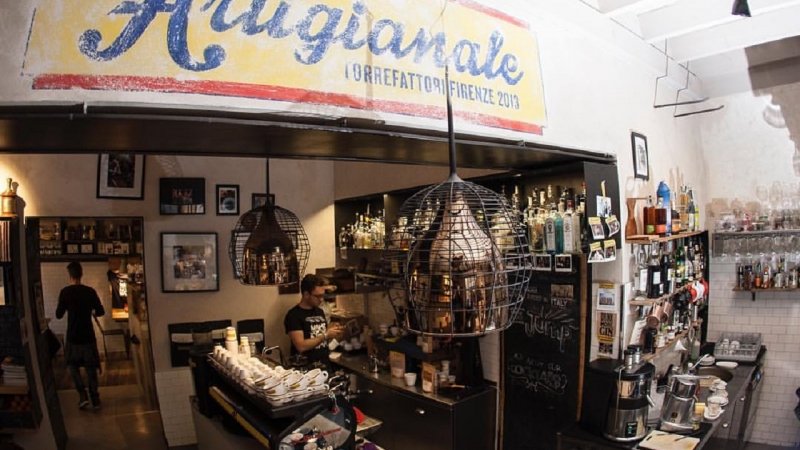 Want more cafes and roasters?